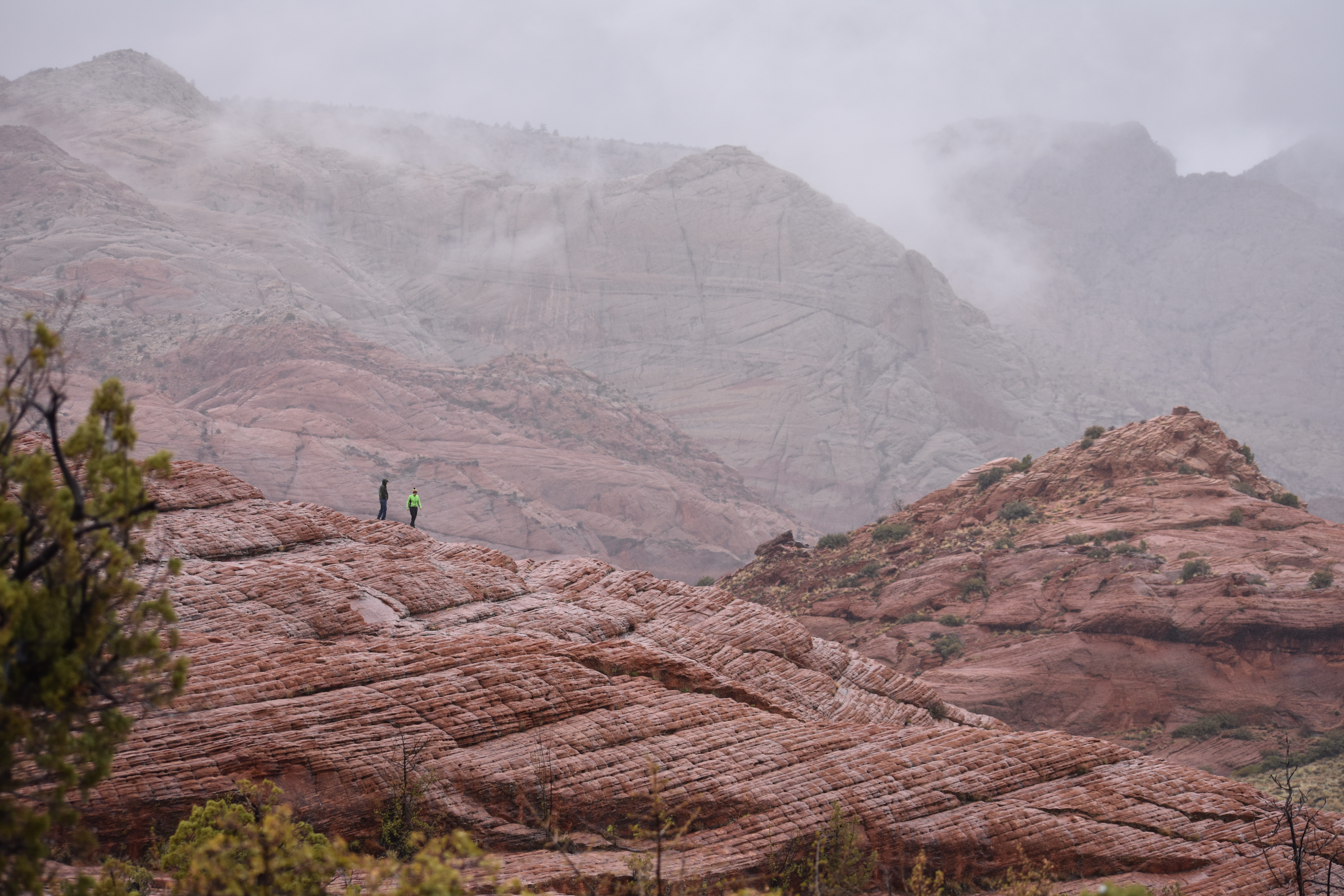 We Will Survive the Storm




Mary Lane Poe | @mountaingirlml


︎

Southern Utah


I'm lying at the edge of a cobbled wall of sandstone. It's soaked and vibrant from the storm the night before and dotted with puffs of moss. The sun comes out and turns the rock a bright, yet washed-out orange as rays of light pierce the edges of the canyon rim far above. In another minute, a cloud takes back over, and the true colors of the landscape resurface in their deepest shades of pink and black, blue and green. The light and colors of the rock, the lichen, the moss, and the sky dance together and bring a much needed smile to my face.


Signs of spring are everywhere now. I feel a warm breeze in my hair and know that winter is fading away. The cottonwoods in the wash are starting to bud and the sand is alive with annuals just starting to sprout through the surface. The cactus are full and happy and all of the shrubs are starting to show leaves- this is an exciting time in the desert. I hang my feet over the edge of the wall and listen to the sound of the creek rushing through the canyon below me, taking with it, for a moment, all my worries and fears.




For this one moment, I allow myself to cling to this feeling. A feeling of new life and exploration, of getting lost and finding yourself in the wild. This is my refuge from the storm, a storm that has a long way to go. But my thoughts eventually tiptoe from the intensity of what is in front me back to the world of civilization, where times are heavy and dark and full of uncertainty. I think about how lucky I am to be experiencing spring in the desert, isolated and alone, far away from the sickness washing over the world.


But even when I head back to town, I will remember the colors of the desert and the signs of spring, and know that there is still hope left out there in the world. Once we weather the storm, nature will be waiting for us on the other side, ready to share with us all the things we missed, waiting to put a smile back on our faces as we step back out into a whole new world.


Published 2020 April 9